I know what you're thinking, Little Mix as a whole have had some major fashion blunders. However, recently I have noticed that I love Leigh-Anne Pinnock's style. Last night she was performing in this gorgeous Asos dress which I must get along with a leather skirt.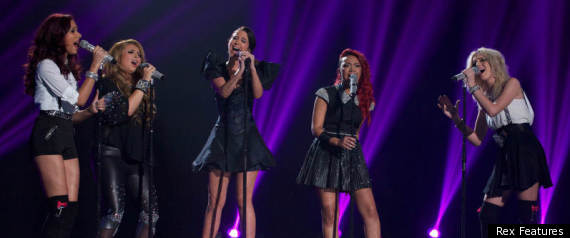 Her gorgeous red hair and the dress work so well.
This dress is lovely on her.
She is definitely my X Factor style crush. Her hair is amazing too!
I want to try something like this. But without shaving the side of my head of course!
If you watch X Factor, who do you/ did you want to win?
Personally I love Marcus, but I don't want him to win because everyone knows winning is a curse - the runner up has a better chance of success.